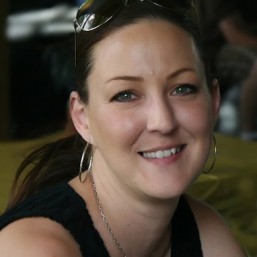 Dana is a graduate of the Healing Arts Center in Maplewood, MO. With core training in Swedish Massage, Myofascial Release, Deep Touch, Shiatsu and Trigger Point Therapy. Dana is also a Level II Certified Reiki practitioner and a Day-Break Geriatric Massage Certified practitioner.

"After 20 years in the customer service industry I heeded a call to do more with my life. With a wonderful husband and family backing me, I followed a lifelong dream to become a massage therapist. As I have been on this journey I have realized: attitude is everything, be open to the miracles all around you, and count your blessings every day.
I have been given gifts of communication, compassion and intuition. For me there is no greater joy than doing what I was called to do by alleviating the stress, discomfort and pain of others. My massage would best be described as firm, yet gentle, always communicating with you about your level of comfort and designed to meet your specific concern. While I do work on a deeper level... I believe that massage should never hurt. I can help you feel better... with out feeling sore for a few days. I believe massage therapy is a healing art, a practical skill, and a form of communication which incorporates the physical, mental, emotional, and spiritual aspects of a person simultaneously. My massage will leave you feeling relaxed, balanced and invigorated.